Режиссер: Penny Nichols
В ролях: Charmane Star, Randy Spears
Описание: Randy spends a lot of time at the coffee shop when he can't sleep. He knows he could get company in bed, but likes Asian women. While at the diner one night Charmane struts up on some sexy red and black lingerie to join him wondering if he's been waiting for her. They kiss as he fondles her breasts and she helps him out of his shirt before Charmane kisses her way down Randy's stomach to help his cock out of his pants and into her eager mouth. The action cuts to Charmane riding Randy reverse cowgirl style in a booth before she lays back on a counter so he can lick and rub her pussy. Randy stands up to fuck her missionary style before taking her from behind. Finally, Randy pops on Charmane's chest as she looks up at him with a great smile on her face.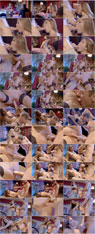 Год выхода: 2010
Выпущено: USA / Penthouse
Жанр: Gonzo, Asian, Oral, Blowjob, Cumshots